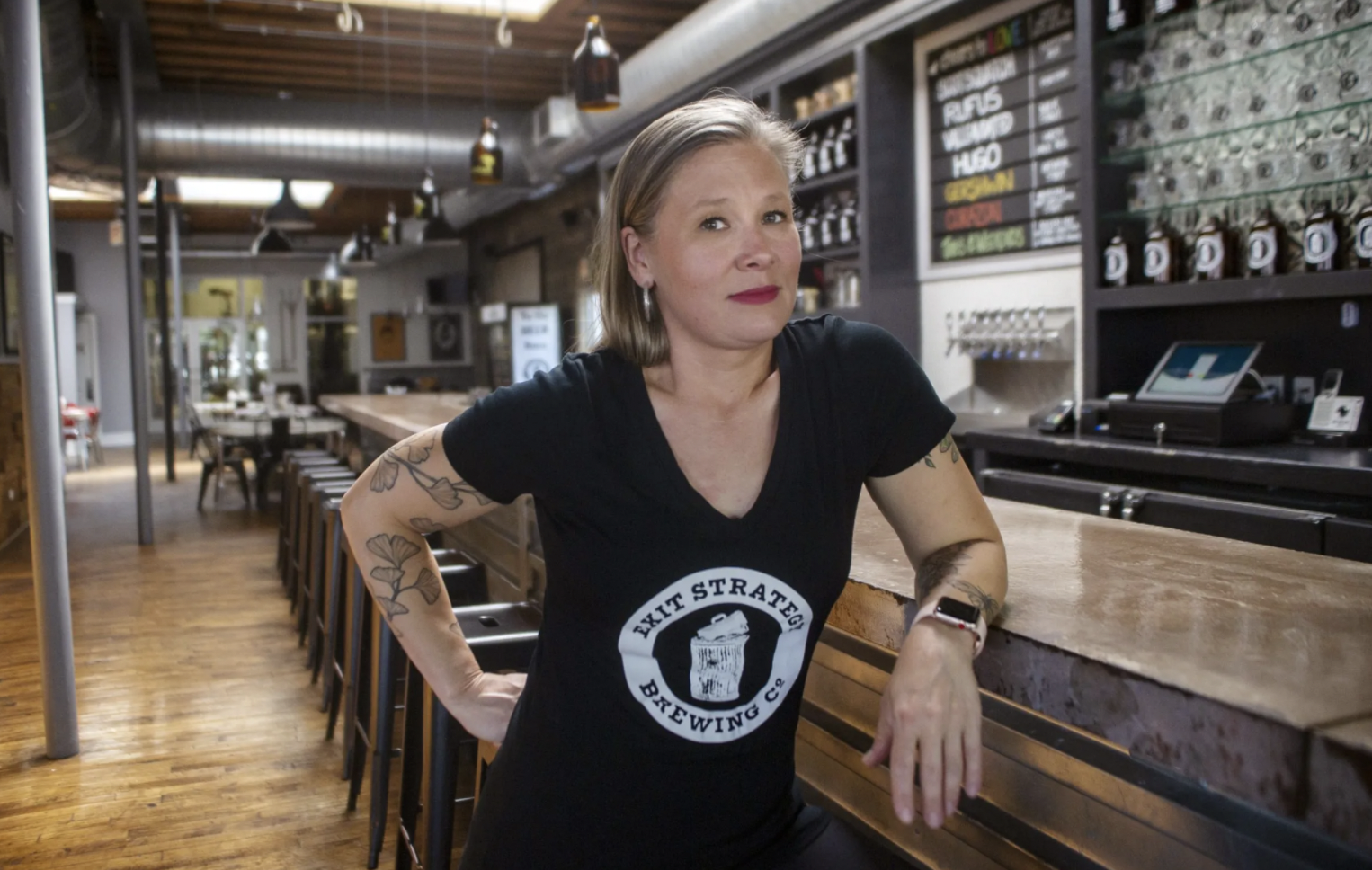 Katherine Valleau stands for a photo at the bar on May 16, at Exit Strategy on Madison Street in Forest Park. | Alex Rogals/Staff Photographer 
Saturday, May 21, 2022 || By John Rice/Forest Park Review || @maywoodnews 
It takes guts for someone to quit their steady day job to launch their own business. But that's what Chris and Katherine Valleau did when they started Exit Strategy Brewing Co., 7700 Madison St. Forest Park's only brewery opened its doors on April 15, 2015. The couple recently celebrated its seventh anniversary with their staff.
Before they launched their business, the Valleaus had lived in Forest Park for 12 years. Katherine is originally from Detroit and Chris grew up in Cincinnati. They met as students at Ohio University. Katherine later earned master's degrees in education at Dominican University and Concordia University, while Chris obtained his law degree from De Paul University.
Katherine became a teacher for District 91 and currently serves on the school board. She spent seven years teaching fifth grade, before succeeding Anne Murray as the district's Latin teacher. Chris joined a law firm that specialized in subrogation. He was making a good living but wasn't happy in his work. Katherine felt he needed a hobby, a creative outlet apart from practicing law. In 2012, she suggested brewing beer and the couple bought four home brewing kits.