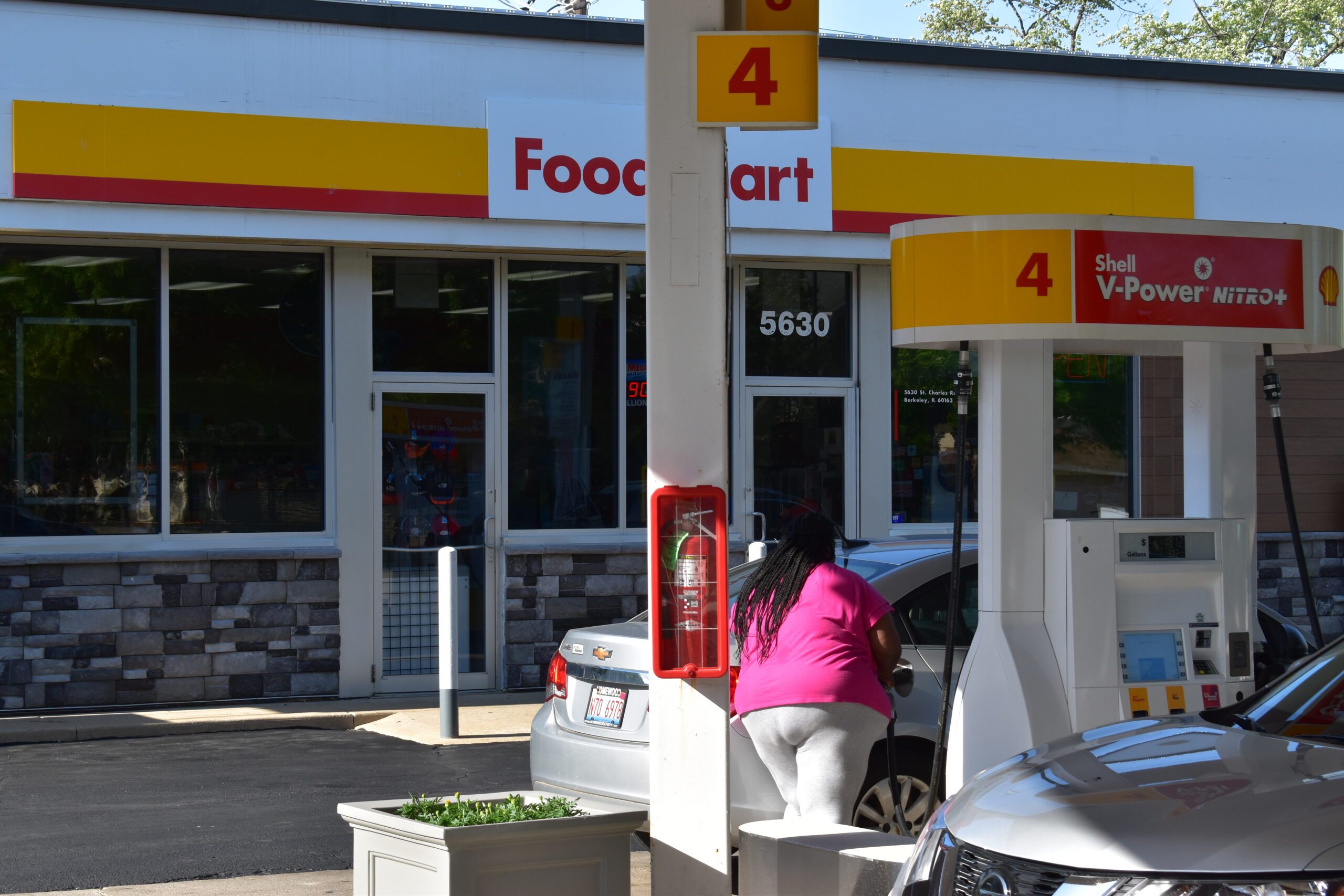 The Shell gas station at 5630 St. Charles Rd. in Berkeley on June 21. | File 
Tuesday, June 21, 2022 || By Michael Romain || @maywoodnews 
Now that it has completed renovations to its convenience mart, a gas station in Berkeley is now hoping that it can turn a former auto repair shop that's on its grounds into a video gaming cafe. 
The Shell gas station at 5630 St. Charles Rd. in Berkeley now has a newly blacktopped parking lot, the installation of additional landscaping and a new facade, among other improvements. 
Last year, the Berkeley village board voted unanimously in favor of giving the gas station a Class E liquor license, but only on condition that the improvements take place. The Shell also received a facade reimbursement grant through the St. Charles TIF district that paid up to $10,000 for the facade improvement. 
Now that the improvements are complete, the gas station's owners are hoping the village board reconsiders granting them a video gaming license, so that they can turn an accessory building, a former auto repair shop next to the convenience store, into a video gaming cafe. 
When the Shell owners requested the video gaming license last year, village board members said that they did not want to allow video gaming in convenience stores. 
"Instead they only wanted video gaming in establishments that had both a food component and liquor served to the customer," according to a June 17 memo drafted by Berkeley Village Administrator Rudy Espiritu. 
A rendering of the proposed video gaming cafe submitted by owners of the Shell gas station in Berkeley. | Screenshot 
The gaming cafe's management team said that, in order to comply with the board's preference, they're now looking to turn the accessory building into the Payday Cafe, which would serve pizza, wings, donuts, cookies and other food items, along with drinks and hard liquor. In order to sell liquor in a gaming cafe, the village would need to grant a Class A license. 
The cafe would be managed by Jaison Kannalayil, who also manages the gas station. The cafe will be open seven days a week, with hours ranging from 10 a.m. to 2 a.m. on weekends. 
Espiritu said that if the board reconsiders its decision and grants the gaming bistro and Class A licenses, then a development agreement similar to the one drafted last year would be drawn up between the village and the owners, making the agreement contingent on whether or not the owners committee the proposed renovations. 
The board may discuss the proposal during its meeting on Thursday at 6:30 p.m.