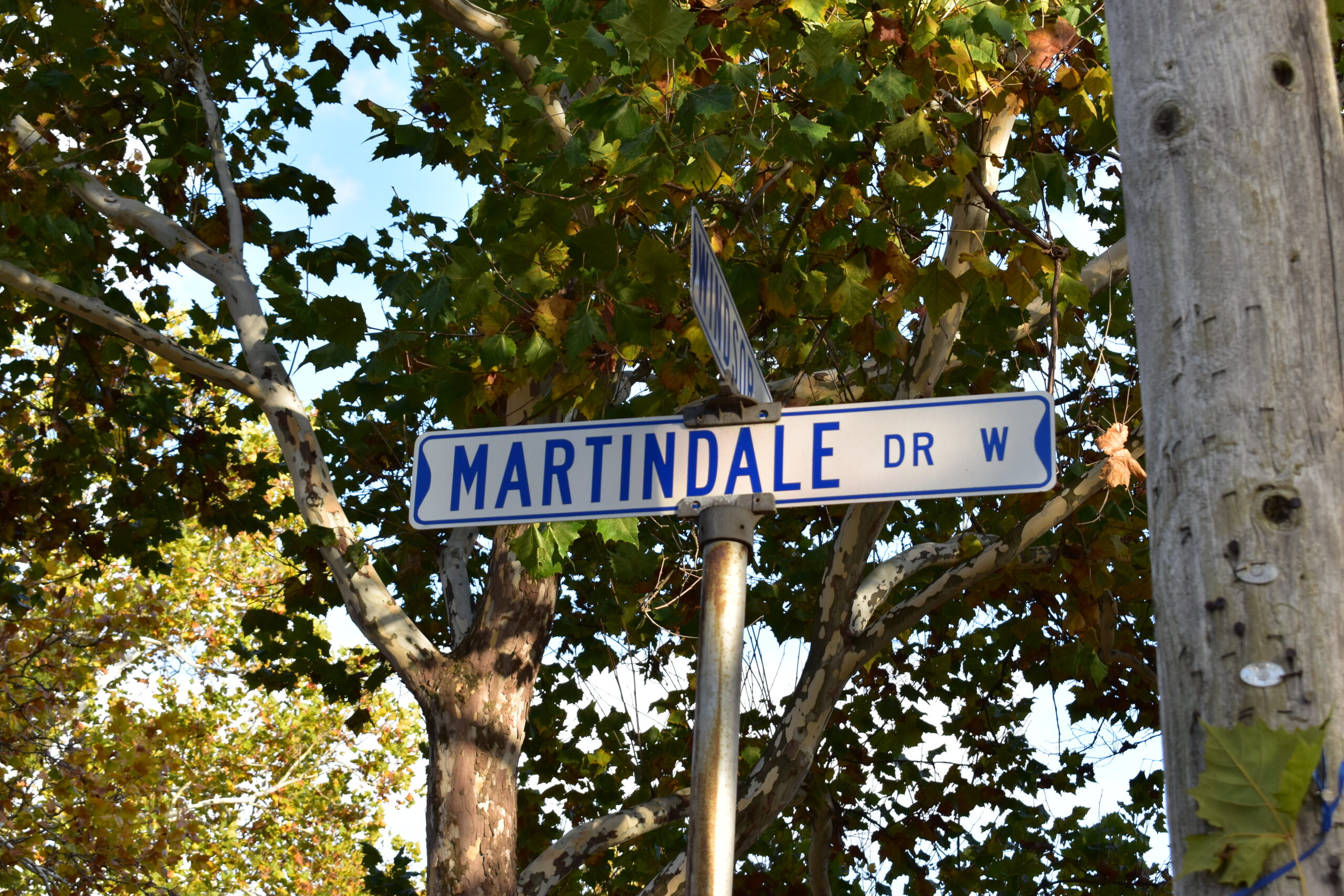 Martindale Drive in Westchester could soon be named in honor of Charles and Dorothy Accardi. | File 
Thursday, November 11, 2021 || By Michael Romain || @maywoodnews 
The village of Westchester is looking to name a street after a prominent married couple with nearly 50 years of service to the village. 
During a Committee of the Whole meeting on Nov. 9, Westchester Trustee Robert Morales presented the proposal to name Martindale Drive in honor of Charles and Dorothy Accardi.
Charles died in 2013 at the age of 94 while Dorothy died in 2011 at the age of 90. They were married for 65 years. 
"They were long, long time residents, approximately 50 years, on Martindale," Morales said. "They're great contributors to the history not only of Westchester, but of our country."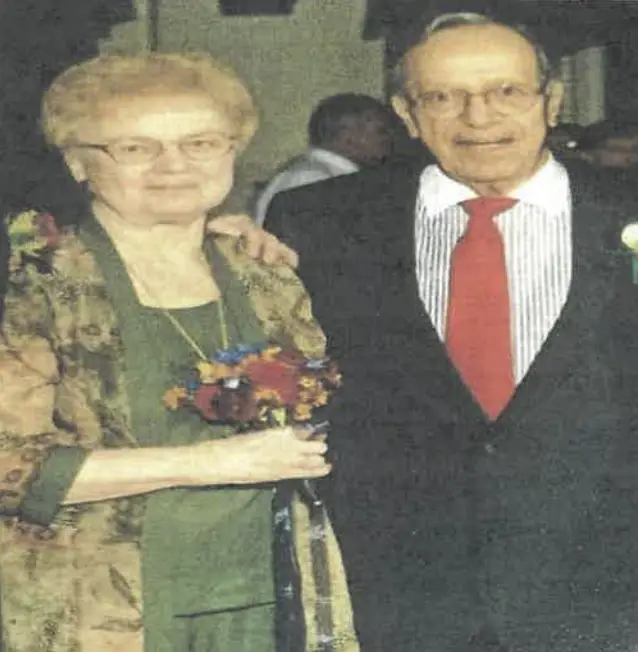 Dorothy and Charles Accardi, who may be honored posthumously with a street named after them. | Provided 
Morales said Charles was a World War II veteran, a former special agent for the U.S. Treasury Department and a former treasurer for the Westchester Park District. In 1997, he was recognized as Westchester Man of the Year by the Westchester Chamber of Commerce. He was also recognized by U.S. Attorney General Robert F. Kennedy for outstanding service as an I.R.S. agent. 
Dorothy was once the head dietitian at Proviso Township High School District 209, Morales said. 
According to the honorary street name petition application, both Charles and Dorothy were both volunteers at Divine Providence Catholic Church and school at 2550 Mayfair Ave. in Westchester. 
Charles was also a member of the Knights of Columbus, Assumption Counsel #3671, as well as the Broadview-Hillside American Legion Post #626. In addition, he was known for coordinating events for Italian and Polish Heritage months. 
An old Pioneer Press newspaper profile of Charles is included in the petition application. The article was written 1997, the year he was honored as the chamber's "Person of the Year" for his nearly two decades of service as park district treasurer. 
"He helped a lot of commissioners understand the complex, confusing tax structure in Illinois," former Park Board President Steve Busa told reporter Catherine Wright.  
According to the application, which was filed by their grandson, Joseph Accardi, back in August, the Accardis lived on Martindale Drive from 1958 to 2006. 
A 1997 Pioneer Press article on Charles Accardi's long tenure as the Westchester Park District's treasurer. | Screenshot 
The petition application received 25 signatures, which is the two-thirds of property owners required to sign the petition, Morales said. 
Paul Nosek, Westchester's village manager, said the Public Works department has looked at the street and "made sure it's OK to name the street, so everything passed our procedural test, as well." 
"I think this is kind of a given for a great family to receive this honor," Morales said. 
The board is expected to take formal action on the honorary street naming at a meeting in the coming weeks or months. A ceremony unveiling the street designation will take place in the future, possibly weather-permitting.